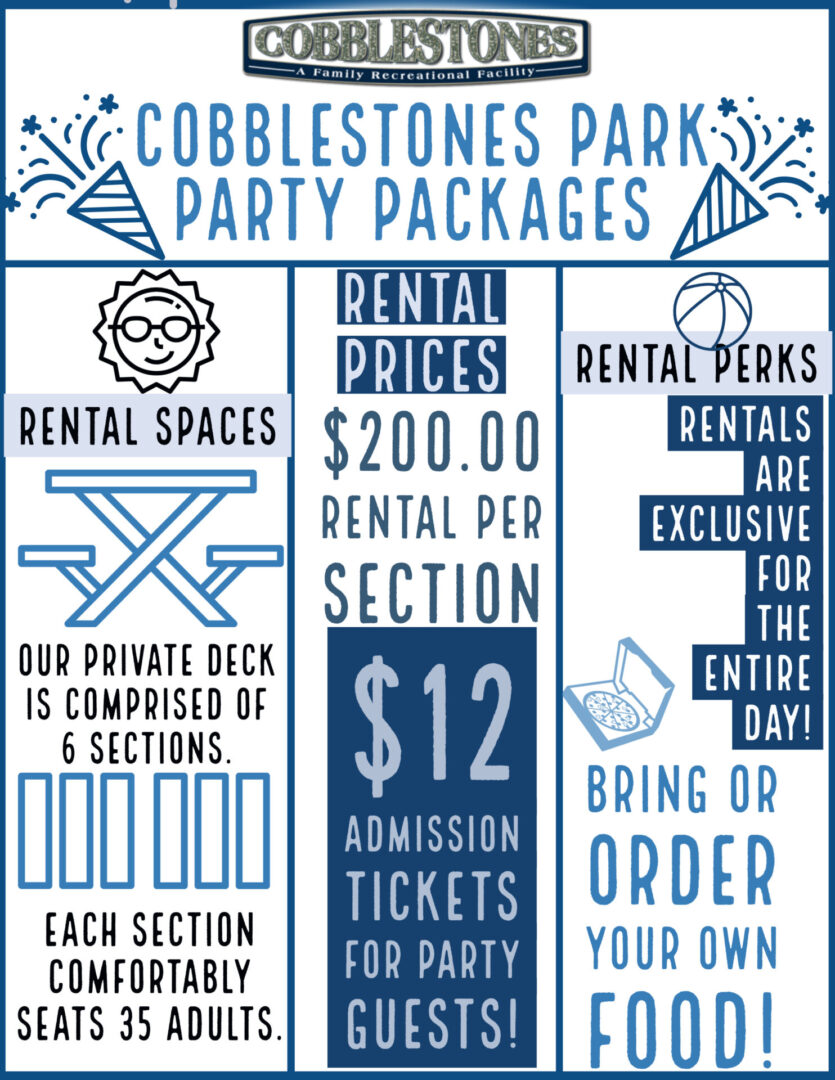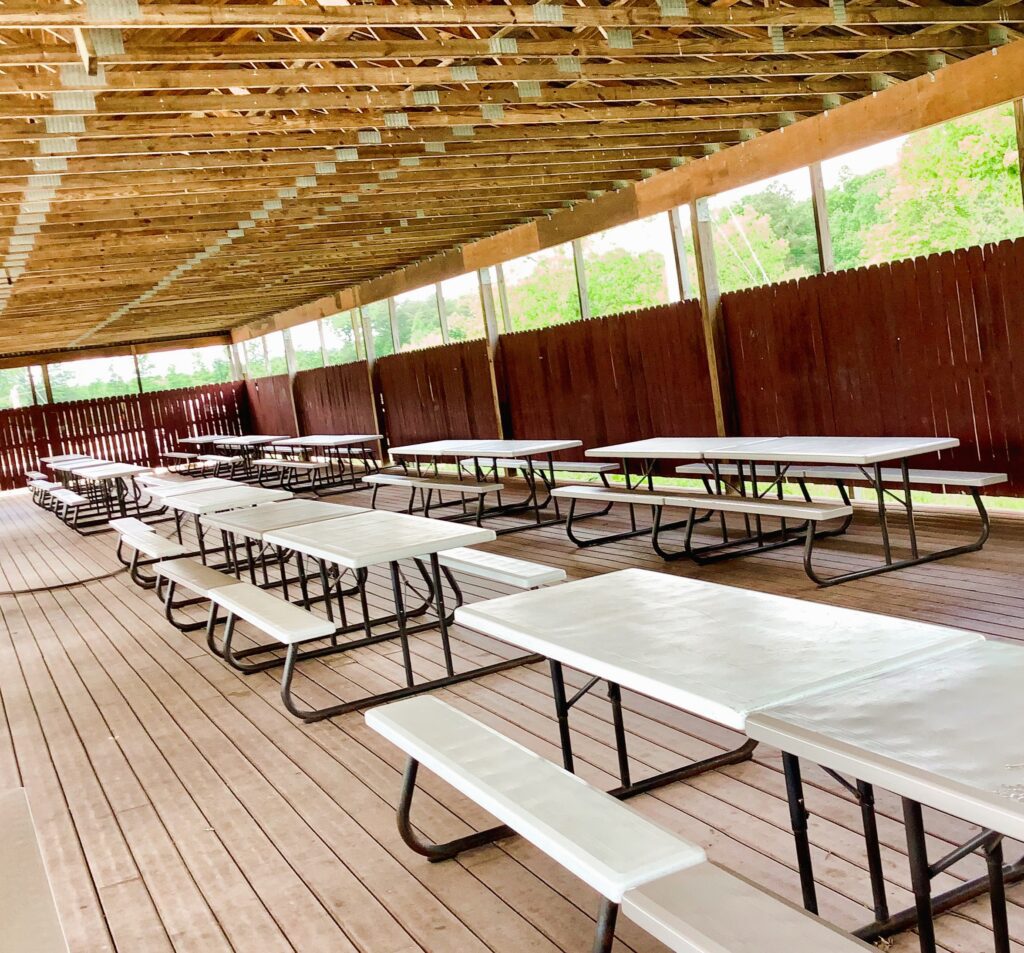 Email us today at cobblestonespark@gmail.com for more information.
1 event,
Unfortunately, we are not accepting event contracts for this weekend on either Saturday or Sunday. We apologize for any inconvenience this causes you.
2 events,
Cobblestones will open for the season today for weekends only.
Events are booked on Saturdays and Sundays only.
Monday through Friday our event deck is first come first serve.